Cabinetry Refinishing
Painting and Staining
Cabinetry Specialists
Empire specializes in renewing varying cabinetry surfaces including oak. Update your kitchen cabinets or bathroom vanities without the cost of custom cabinetry. Your envisioned look is possible with proper preparation, spray application, or staining.
Based in Delafield, Empire Painting is known throughout Lake Country, Waukesha County, and the Greater Milwaukee area for unparalleled refinishing services on cabinets and interior woodwork.
Empire recommends Benjamin Moore INSL-X Cabinet Coat for cabinetry projects. We conducted our in-house testing of various brands and are most satisfied with the results We understand how important it is to choose the right color or stain. As such, we offer a free color consultation upon proposal acceptance.
For specialty projects such as glazing or stain changes, cabinetry samples will receive homeowner approval before full production. If a shade or stain is custom or no longer available, Empire is able to perform matching or work to get the formula just right with feedback.
All stain will have minor variance upon application, and each wood reacts differently to finishing. We discourage painting cabinetry and millwork black as it highlights imperfections and the natural grain.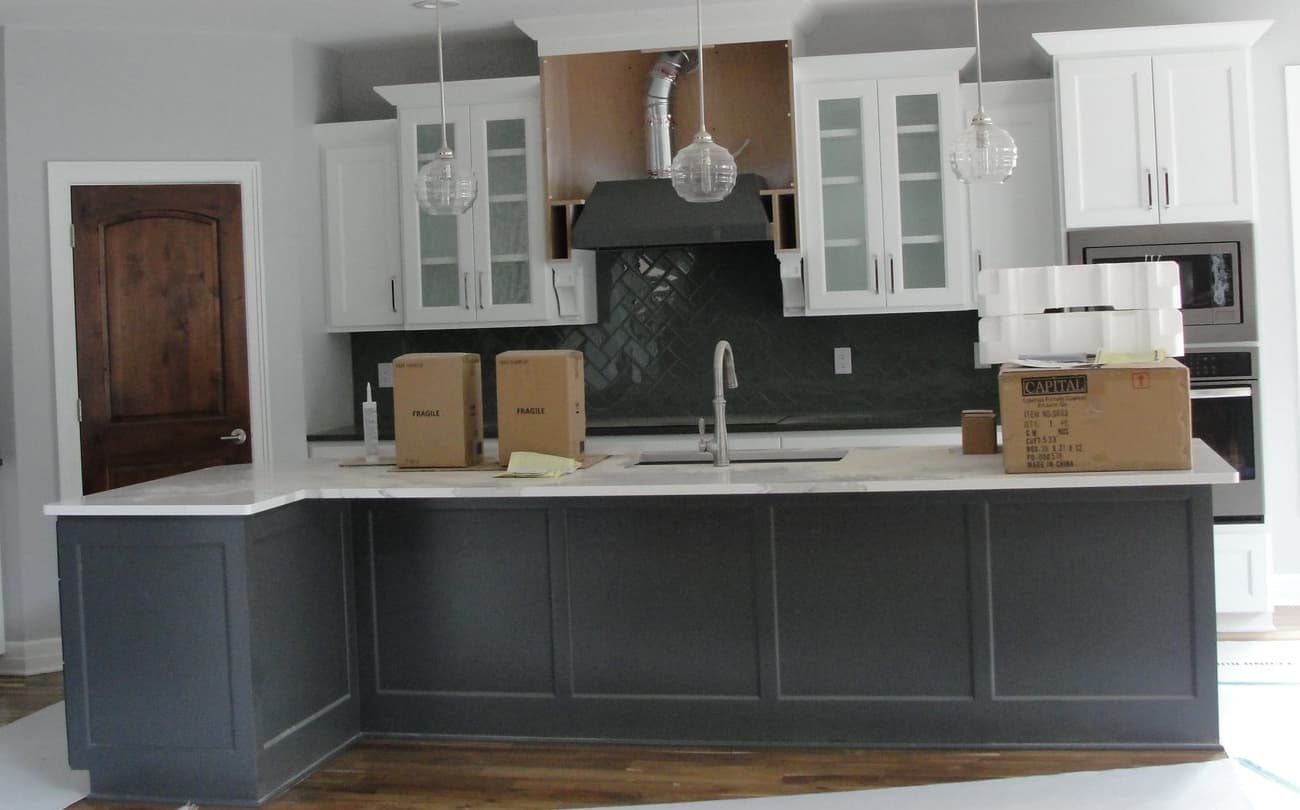 Call Or Click To Get Started!
262-303-6472
Areas We Serve
We proudly serve our neighbors in the following areas: