When it comes to home improvement, nothing can refresh a room quite like an accent wall or new paint color. Adding a fresh coat of paint to your interior walls not only helps brighten up the room, but there are protective qualities to paint that can help your walls last longer. For most people, though, painting walls and ceilings can be a difficult task, which is why they hire a professional painter.
Here at Empire, we have over 19 years of experience as interior painters and ceiling painters, and we are happy to help you with your interior painting projects. From doors and windows, to high ceilings and living room walls, we can handle it all. If you're looking to hire professional interior painters, request a quote below and get a free estimate!
Empire Painting's Interior Painting Process
Step 1 | Protect Areas
Avoid the mess that comes from doing-it-yourself or having another painting team serve you. Before entering your home, the Empire crew will wear shoe covers until flooring is protected. We then thoroughly cover flooring like it's brand new. We recommend painting prior to new flooring installation but our local operation is well attuned to working in new construction with builders and high-end homes that require particular care.
Carpeting will have clean drop cloths in work areas. Hardwood or tile surfaces are layered with rosin paper to help prevent scratches and damage. For cabinetry and millwork projects, we enclose spaces by draping plastic sheets to contain dust from sanding and spraying. Countertops, light fixtures, and other non-moving or non-finishing design elements will be masked properly.
If the Empire team is not painting a wall or ceiling in a work area, we may mask that surface entirely. This is done in cases where wallpaper should be protected or walls recently finished need covered while spraying cabinetry.
Step 2 | Prepare Surfaces                                                                          Before applying paint to surfaces, Empire observes any repair as noted in your detailed proposal. This includes filling nail holes as requested, correcting anchor holes and nail pops, and re-adhering failing tape seams. A tape seam, if more than a slight failing, should be addressed by a professional drywall contractor as it can add substantial labor time. Why? Drywall is intended to have tape seams at a 90-degree angle. If a seam is applied over a smaller angle, especially if covered with knockdown texture, that may cause premature pulling. 
For homes built prior to 1978, some imperfections behind the painted surface may remain. Painters work on the surface level and cannot correct deep issues without completely re-exposing the surface and recoating. Any visible cracks or stains will be addressed during your estimate. We do not paint over problematic areas that might have a deeper issue like mold or moisture.  
Call Or Click To Get Started!
262-303-6472
Step 3 | Apply Paint
 Once proper preparation is complete, we're ready to start painting. Empire will apply paint to most homes with a roller and brush. In new construction, spraying out the first coat is often done for efficiency. Depending upon your wall texture and vision, our estimator will recommend an appropriate sheen. Most walls will have knockdown texture, orange peel, or light sand texture. Occasionally, textures are varied throughout a home due to a previous remodeling project or wallpaper removal.
If new drywall has recently been installed, Empire will apply a matching wall texture and prime before the finishing coats. We adhere to a two coat standard for walls and ceilings. There are a couple exceptions to this practice, but in general, two coats ensure proper color appearance and coverage. Empire Painting recommends Sherwin-Williams and Benjamin Moore premium paint for polished results. 
Professional tip, select a Benjamin Moore color if opting for Benjamin Moore products. These paints are formulated differently than others.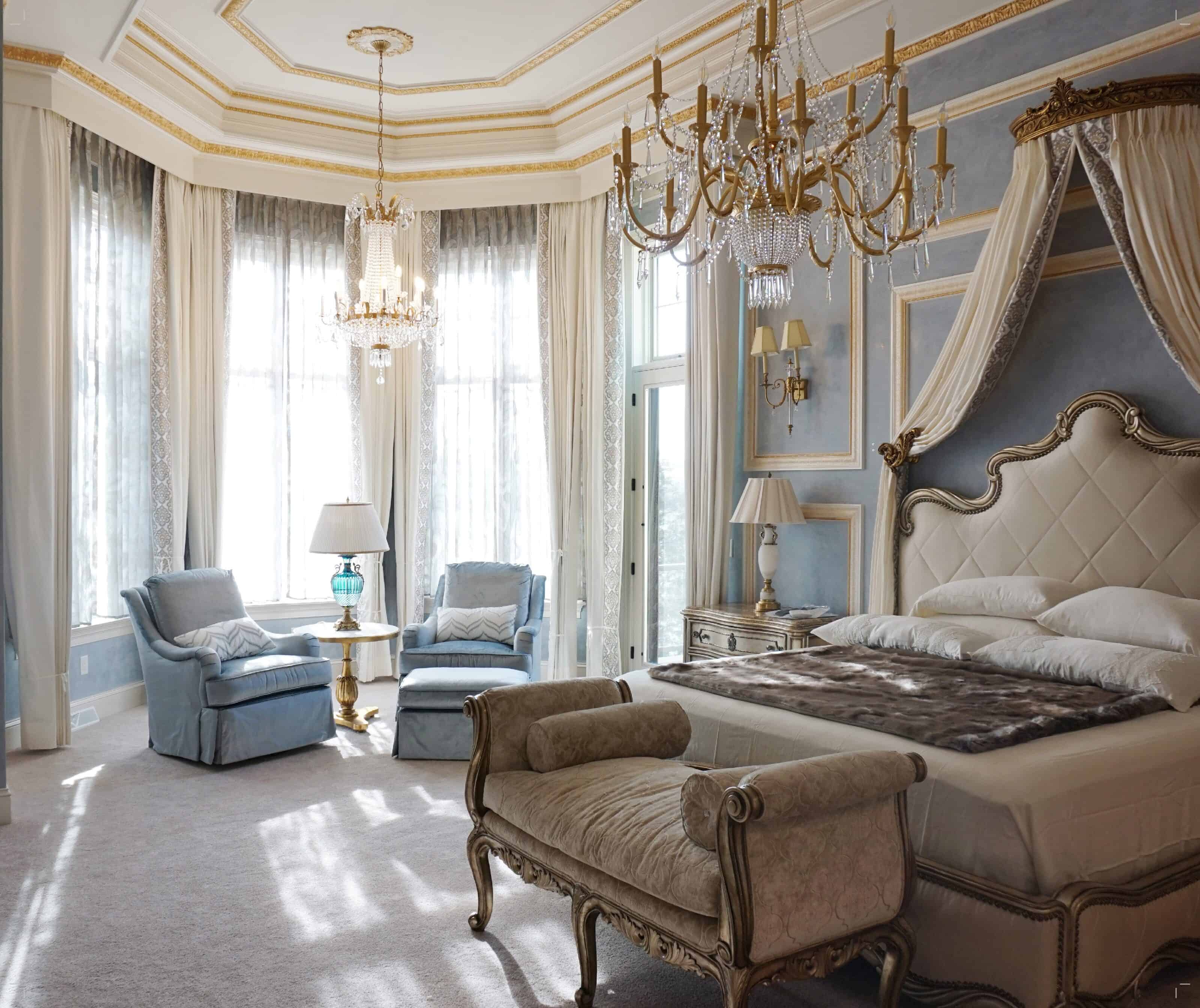 Benefits of Interior Painting
Painting the interior of your home can have a lot of great benefits that you may not be aware of. Most of the time, when we think of someone painting their rooms, its because they don't like the color, but here are a few other great benefits painting the interior of your home can have.
Cover up wear and tear
Change the feel of the room
Improve the value of your home
Protect interior surfaces
Working with a local interior painter is great way to speed up the process of your job, and ensure that the room will have the highest quality finish. Contact Empire Painting today for a free quote. 
Interior Painting
Services
Weather you're paint job includes painting ceilings, living room walls, or trim, we've got you covered. Empire's professional painters can tackle any interior house painting project. Located in Delafield, WI, we serve the Milwaukee area, Waukesha County, and the surrounding area. Reach out today for a quote, or call us to get more information. 
Areas We Serve
We proudly serve our neighbors in the following areas: