Trim Staining & Painting
Choosing the perfect color for your living room, dining room, or any other space throughout your home can be easily enhanced by also painting or staining your interior trim. Trim is essentially what outlines the room, as well as the windows and doors. Whether you choose to go with stained wood or painted wood trim, it can play a big part in helping make the room "pop"!
Trim Staining                                                                                                     Staining requires a knowledgeable hand. Whether matching a custom stain for blending to an existing surface or starting from scratch, our skilled team knows how to appropriately handle your job.
Empire Painting provides gel staining for high traffic surfaces such as staircases and cabinetry. Traditional wipe stains are applied with tack cloths and are perfect for baseboards, casings, and doors. Staining often requires more labor time than painting.
Trim Painting                                                                                                                 For routine trim painting, we recommend an acrylic enamel-based paint for completion, such as Sherwin Williams ProClassic Semi-Gloss. This water based paint is easier to apply and provides protection against scuffs and marks.
Oil-based paint is typically isolated for use in historic homes in areas such as Wauwatosa and the East Side for consistency and preservation. If your property was constructed prior to 1978, we will handle removal and disposal of your lead paint chips according to environmental standards. Empire is state certified to handle lead paint. 
Local Workshop                                                                                                     Builders and homeowners alike can bring door slabs, baseboard, crown, and other woodwork for off-site finishing. Pick-up and deliveries may also be arranged. If interested in this service, please call our office for more information.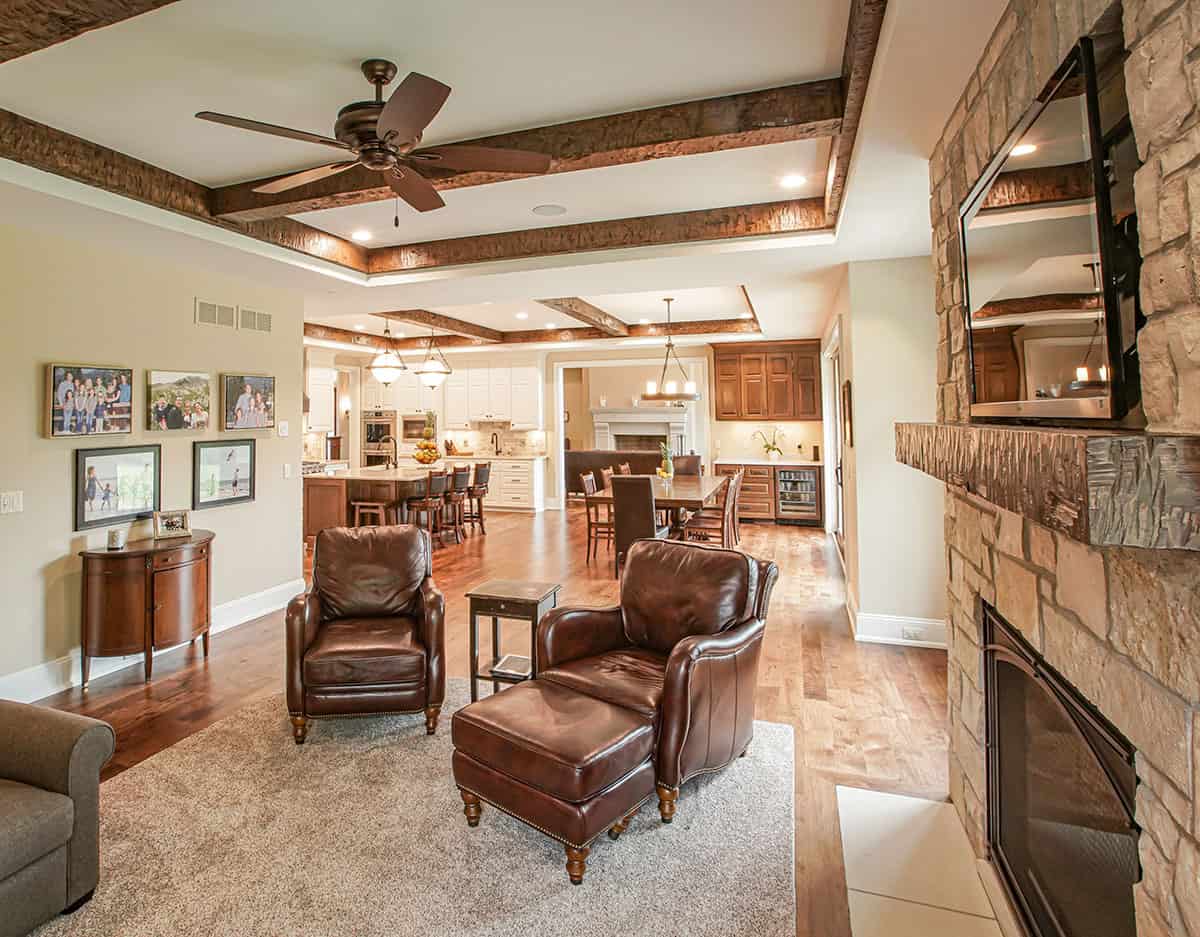 Interior Painting
Services
Weather you're paint job includes painting ceilings, living room walls, or trim, we've got you covered. Empire's professional painters can tackle any interior house painting project. Located in Delafield, WI, we serve the Milwaukee area, Waukesha County, and the surrounding area. Reach out today for a quote, or call us to get more information. 
Areas We Serve
We proudly serve our neighbors in the following areas: