Painting a Newly Constructed Country Chic Barn
Empire Painting is a locally owned and operated finishing company. Still, thanks to our partnerships with prestigious builders, remodelers, and design agencies, we enjoy the opportunity to work on extensive projects.
In development for the better part of a year, this new construction was designed by our Delafield neighbors, Bartelt: The Remodeling Resource. You can find more images of the project on their website, and on our new construction painting gallery page.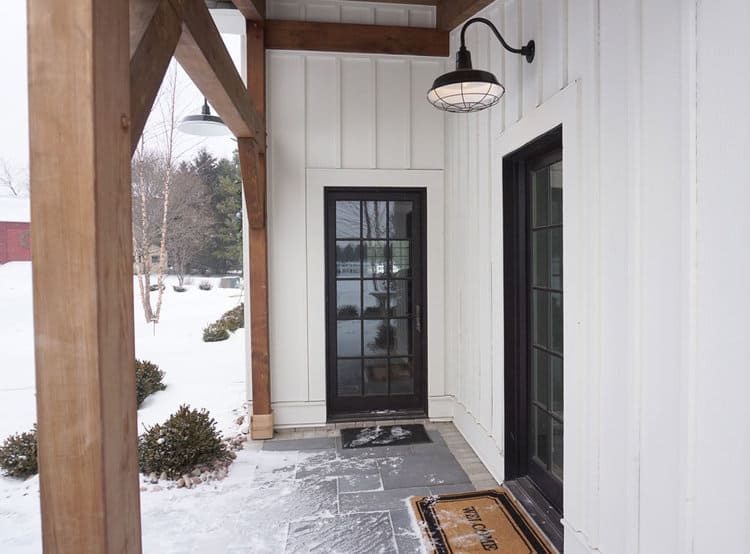 Serving numerous functions, the chic country barn accommodates vehicles and features a kitchen, living area, and polished bath.
The design manages to be comfortable yet refined. A classic black and white theme is punctuated by the natural wood beams accentuating elevated ceilings, a stone fireplace, and a sliding barn door. White shiplap and exterior window black trim add subtle texture and depth respectively.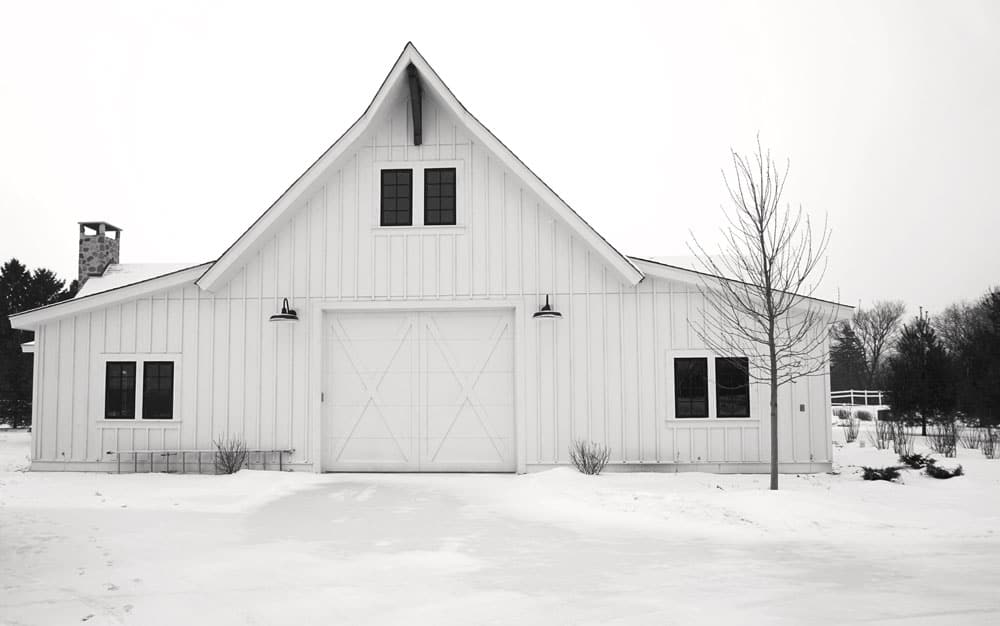 Shiplap remains a strong trend. If you're thinking about incorporating it within your home, explore additional ideas collected from Southern Living. Plus, check out
shiplap secrets
to achieve the best paint or stain finish for a more successful DIY project.
Whether on the exterior, interior, or both, black window trim plays to modern and traditional design aesthetics. You can learn how to paint interior window frames black here and in the video below.
"When you have a room that overlooks a gorgeous landscape, paint the window mullions black. Surprisingly, this makes the mullions recede into the background and brings the outdoors in."
— Kara Mann
Empire helped this homeowner renew oak cabinetry. After a free color consult, she decided on matching upper and lower cabinets in Sherwin-Williams Dover White with a contrasting island in Sherwin-Williams Tricorn Black.
Unlike maple, oak cabinets require a special priming technique. The primer is back-brushed by hand to help fill the porous grain. This time consuming but immeasurably important preparation enables the professional spray finish to go on smooth.
To balance the white cabinetry, the black island anchors the space with touches of black hardware and lighting. Similar to the country chic barn, a medium hardwood floor stain complements the classic features while the neutral wall color recedes.
Discover more black and white kitchen inspiration from Elle Decor. This versatile combination is timeless.