Paint does more than look pretty. It can go beyond improving home and business values and aesthetics. When transformed into a meaningful mural, it reflects a community's spirit and resonates with onlookers.
In celebration of 15 years serving Greater Milwaukee, Empire Painting was pleased to support two community murals commissioned by 88.9 Radio Milwaukee. The partnership was a no-brainer and stirred up colorful creations.
BlackPaint Studios completed the 32 ft. wide by 16 ft. high mural on the north exterior wall of Var Gallery & Studios, 643 S 2nd St., in the Walker's Point neighborhood. BlackPaint is the dynamic duo of Katie Mullen and Jordan Pintar. Together, these talented boss ladies produce progressive branding and design.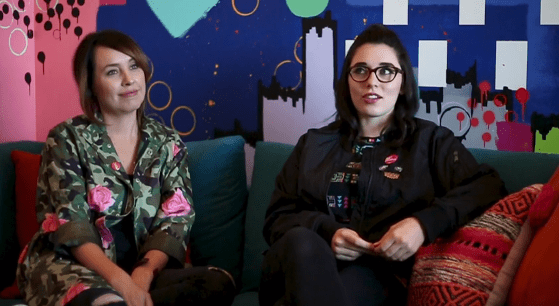 "I think murals in general, in any city, add life, meaning, culture, color, and happiness really as all public art does. It's about bringing people together to see this image, react to this image, and take different things away from it," Jordan says.
88.9 Radio Milwaukee called artists to design murals around the theme of listening and its importance within communities.
"We talked to some young leaders in our community because we wanted to listen to the next generation. And then we felt like we were just a conduit of a message that came out of that conversation," Katie says.
Those young leaders represented Walker's Point Center for the Arts and inspired the message of diversity and joy. As for the mural process, that was not quite as straight forward.
"One of the challenges is color matching. But I have say Sherwin-Williams has been really great about doing that and working through that with us. We came to them with our color palette and we were able to match them on the dot," Jordan explains.
Remember that the next time you need a color matched, exterior or otherwise.
If you know of a sponsorship opportunity in Greater Milwaukee that calls for donated paint or painting services, call Empire Painting at 262.303.6472 or send a message online.
Read 88.9 Radio Milwaukee's interview with Jordan and Katie. Then watch the mural come to life.
BlackPaint Studios is a Milwaukee-based creative studio specializing in progressive branding, art and design work rooted in cultural intelligence. Their covert mission is to challenge their industry's old school power structure and nurture its next generation of fearless, diverse leaders. *Powers not available for evil.*
88Nine Radio Milwaukee (WYMS-FM 88.9) has been part of the Milwaukee community since launching in 2007. The station broadcasts and streams a unique blend of musical styles, including at least one song by a Milwaukee artist each hour and short Community Stories that foster engagement and positive change.